language : Japanese | English
kuzu's kakurezato
Home Illust(fantasy RPG) Copic Painting Music Absolute Pitch Old Software Visual Studio C / C++ / MFC Note Diary Author
---
Thank you for visiting. Here I'm drawing picture, composing music, and making software. Main job has no relation at all. These days company is so busy because of significant shortage of workers, so if I would have a time, I'll update in slow pace.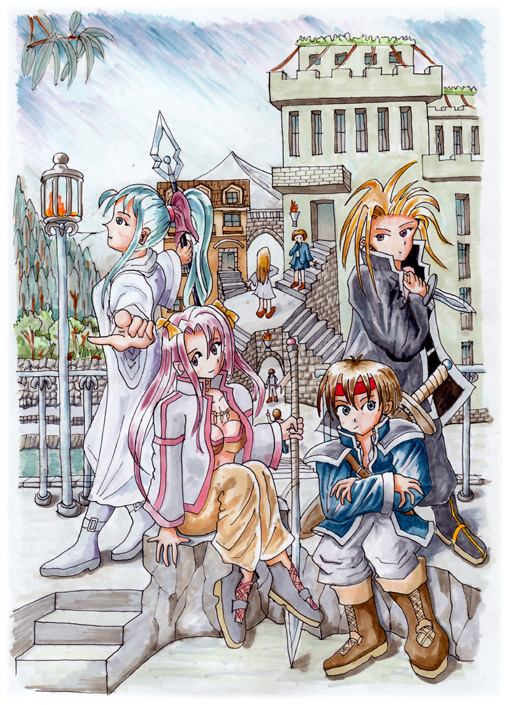 ---
Link -> openmidiproject : An annex of this site. Free and opensource MIDI sequencer / editor software "Sekaiju" and so on is distributed.
Link -> SAL : An annex of this site. Sekaiju's external extension program "SAL (Sekaiju Application Language)" is distributed.
Link -> A phantom thief Espresso : Writing nice fantasy-RPG taste's original manga. An omnibus of "cross cloud" is very recommended. Also, there are nice pictures.
Link -> YazawaMadoka Personal Page : Mainly making MIDI data and music. Also introduces Sekaiju.
Link -> Japanese open source : Feisia's site. "The reason why open source is not popular in Japan ?" is so common matter for developers. I feel time is very precious. Also, writes Sekaiju's usage.
Link -> Don't buy a house or a condominium : Tirara's site. Home mortgage is really horrible. I feel scrimping and saving is very important. Also, writes other useful columns.
Please feel free to link to this page. If you need a banner, please take following banner.



---
(C)2000-2021 kuzu all rights reserved. / E-mail : ee65051#yahoo$co$jp (Modify # to @, $ to .)